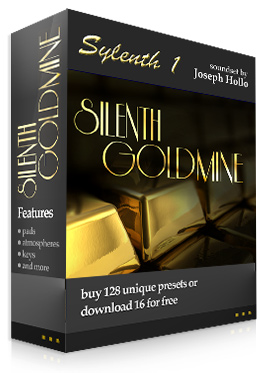 128 presets sound bank
for Lennar Digital's Sylenth 1

A legend is born! Silenth Goldmine by Joseph Hollo

Finally for Lennar Digital Sylenth users, Joseph's just finished his extraordinary high quality sound bank!

Besides following the footsteps of the highly praised Padsheaven series, it offers a great variety of leads, plucks, keys, arpeggios, sequences and sound effects!
Of course you won't miss the selection of expressive, evolving, warm, soft, dramatic, emotional synth pads in 6 different categories!
If you would like to try it, start with downloading the 16 free patches!
If you prefer high quality demos, download our demo in mp3 format (44.1kHz, 320Kbps)